Quality assured & designed for heavy-duty performance
Manual hoists, also known as Chain Pulley Blocks, are a proven solution for heavy load management. Widely used across industries with lifting needs, this product works on the principle of a chain coiled on two wheels in chain blocks.
Whether it's a factory, construction site or warehouse, this versatile product fits in perfectly at any facility. Simple usage, wide applicability and robust design make it a must have in the industry.
Chain pulley blocks are heavy-duty and have been designed to offer maximum durability and load-bearing capacity for extensive usage applications. With capacities ranging from 0.5t to 50t, the product range offers quite a flexibility to choose from.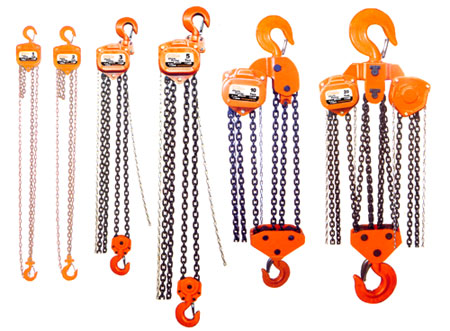 A wide range of capacities facilitates a wide of range of application

Prominent sectors include Metals & Metal Processing, Engineering (Heavy/Light), Infrastructure, Mining, Food Processing and Pharmaceuticals, Defence, Petro-chemicals, Power (All Types), Automobile and Ancillary products, Steel, Agriculture and all other material handling industries.

Can easily simplify the work done by manual labor
Fits well in industries where heavy load-lifting is required or with assembly line function.

 Lever Hoists in particular can be used to position pipelines etc.

Pulling Lifting Machines are used to pull rail wagons, fishermen ship into repair shops etc.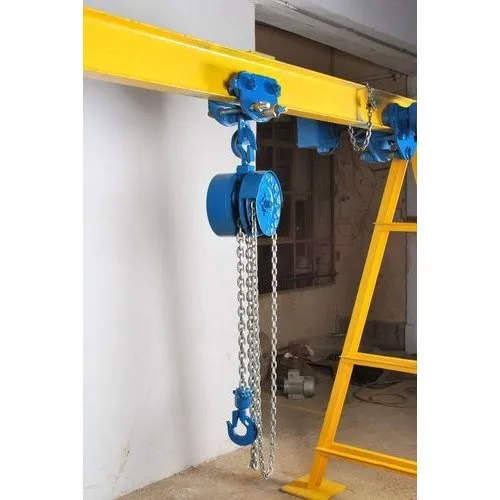 Chain Pulley Blocks and Ratchet Lever Hoists can be used to lift loads vertically without any need for electrical connections

Pulling Lifting Machines help with moving loads both vertically as well as horizontally.

Trolleys help in cross directional movement of loads when mounted along a manual hoist.
3-Tech Cranes & Lifts is a emergent and rising company in the field of Cranes and Lifts. We are focused in Design and Engineering, serving a broad range of customers, including manufacturing and process industries, plastic industries etc.