Highly efficient cranes designed and constructed to suit your specific requirements.
3tech Cranes manufactures a range of Jib Cranes such as self supported, Wall / Pillar Mounted and Traveling Wall Cranes. They are perfect to place underneath large bridge cranes, in open areas where they can serve several work stations, in outdoor and indoor applications such as loading docks, or in machining and assembly operations where they can be overlapped with other jibs to provide staged operation.
We have three models: Free Standing Jib Crane, Wall Mounted Jib Crane and Wall Traveling Jib Crane.
Wall Mounted Jib Crane can be mounted on an existing column or on a wall structure that provides 180 degrees of boom rotation. We can also offer self-supported pillar-mounted Jib cranes with 360 degrees of boom rotation.
Our products are manufactured under the close supervision of experienced and qualified professionals.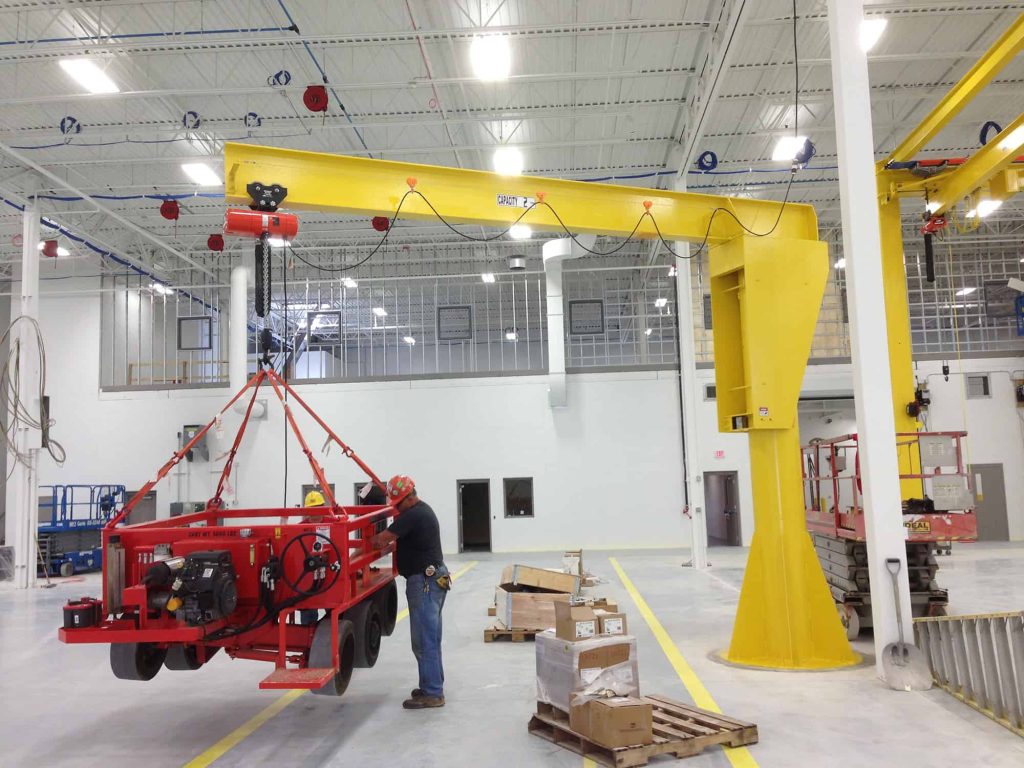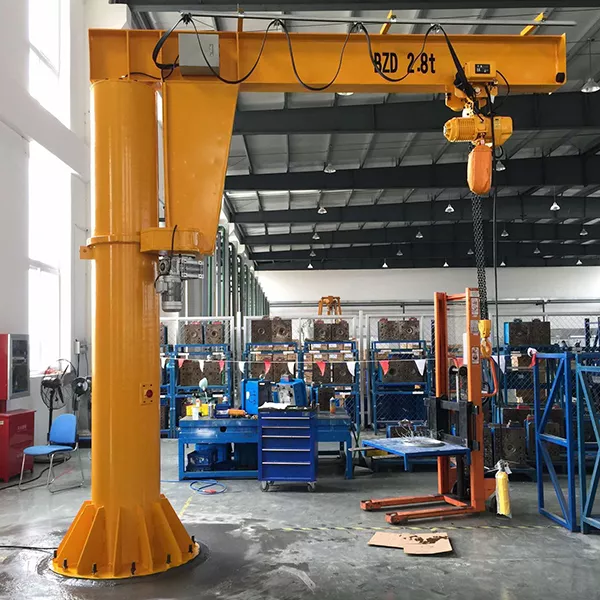 Save Space
180° or 360° Rotation
Performance Free
Unique Structure
Flexible
Safe and Reliable
Full cantilever design.
Wall bracket with tie rod supported boom.
Design uses a standard.
Easy operating.
Don't take up the ground space.
Easy maintenance.
It is easy to operate and maintain which free to operate in three dimensional space.
Effectively helps in minimizing injuries
Jib cranes are a big space-savers
Optimal design to reduce workplace injuries
Use of very less or fewer components
Low power and low energy consumption.
Light weight can reduce cost and easily to operate.
According to the different production needs, the module design can be added or reduced.
Widely used in workstations, storage, yard and other fixed or localized places, etc.
Jib cranes are the choices for material handlings in short-distance or serried places, such as, transferring materials from one work cell to another.
Can be used to supplement a large overhead crane for material handling.
Can be used for suspension of tools
Jib crane also can be used for economical outdoor applications.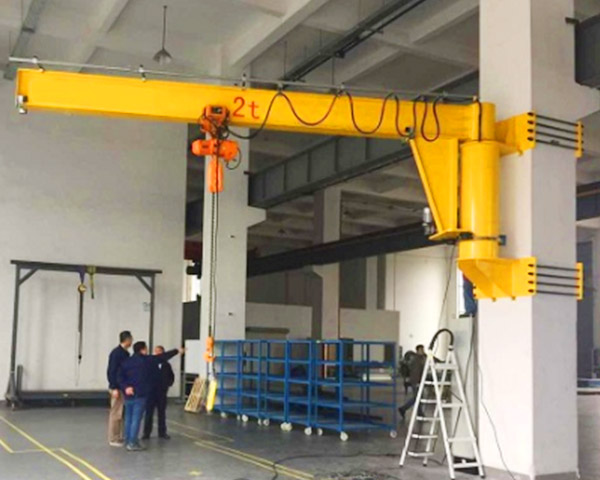 3-Tech Cranes & Lifts is a emergent and rising company in the field of Cranes and Lifts. We are focused in Design and Engineering, serving a broad range of customers, including manufacturing and process industries, plastic industries etc.