Highly efficient overhead cranes designed and constructed to suit your specific requirements.
A semi-gantry crane is a good option when you want an overhead lifting solution that only covers part of your premises. Whereas traditional overhead cranes tend to span the entire width of a warehouse, our expert team can produce semi-gantry cranes that only extend over a particular piece of machinery or a specific workstation. Not only does this let you better achieve your goals, it also keeps costs down.
Semi gantry crane is composed of bridge, crane running mechanism, trolley running mechanism and hoisting mechanism. It is a combination of overhead crane and gantry crane.
This type of crane can be adapted to both indoor and outdoor applications. It can also be installed below a pre-existing large overhead crane to increase your work efficiency without getting in the way of the overhead lifting process.
Our semi-gantry cranes can be configured in single girder or double girder design depending on your lifting requirements.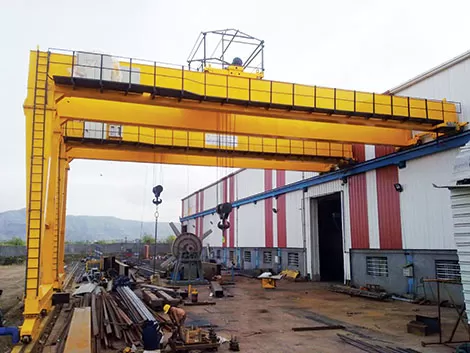 Overload limiter, for lifting safety
Electromagnetic brake, quick response.
Limit switch for long traveling
Welding quality inspection, guarantee load capacity of main girder and end beam/carriage.
Electrical protection system
Energy Efficient Motors
IP 55 Protection For All Motors & Panels
VFD – Variable Frequency Drive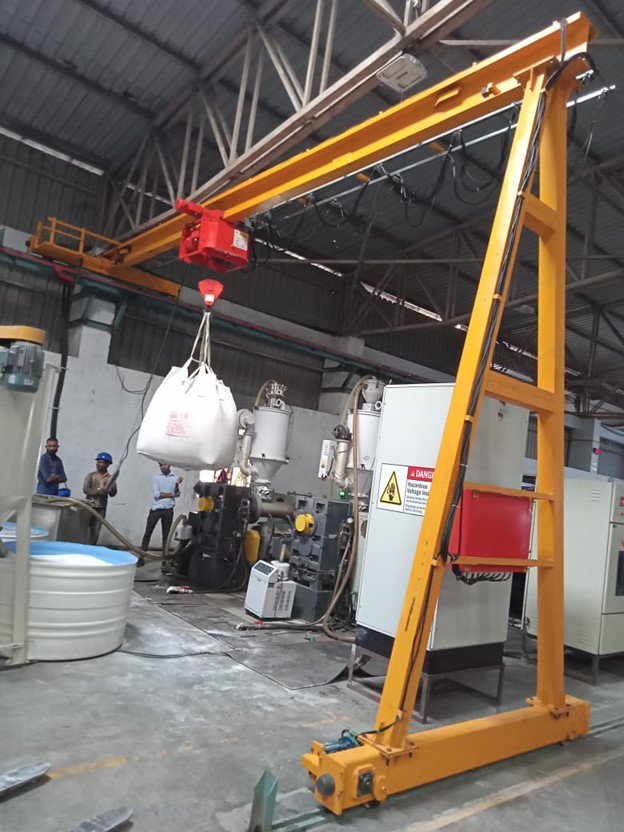 Compact Structure
Good Rigidity
Safety and Reliability
Easy Operation
Convenient Installation
Easy Transportation
Safe & Smooth Operation With Several Inbuilt Features
Robust Construction Suitable For Outdoor Applications 
Best In Class Performance
Semi-Gantry crane is mostly used for material handling in mechanical processing workshops, open spaces and warehouses. It can be installed under a pre-existing large overhead crane to improve work efficiency without hindering the overhead lifting process.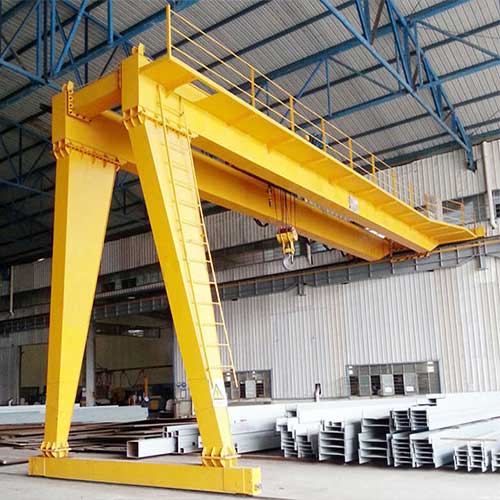 3-Tech Cranes & Lifts is a emergent and rising company in the field of Cranes and Lifts. We are focused in Design and Engineering, serving a broad range of customers, including manufacturing and process industries, plastic industries etc.