Industry-leading crane technology
Generally a lot lighter than a top running system, under hung crane runways allows for more versatility usability. Underhung runways can be ceiling mounted because of being dramatically lighter. Also they have the ability to run side-by-side without interfering with one another. Another mechanical advantage that under hung crane systems have is that they can be interlocked together. By locking the adjacent ends of two cranes together an operator can transfer the load from one system to another. They can also interlock with monorails to allow for the transferring of material along a fixed path.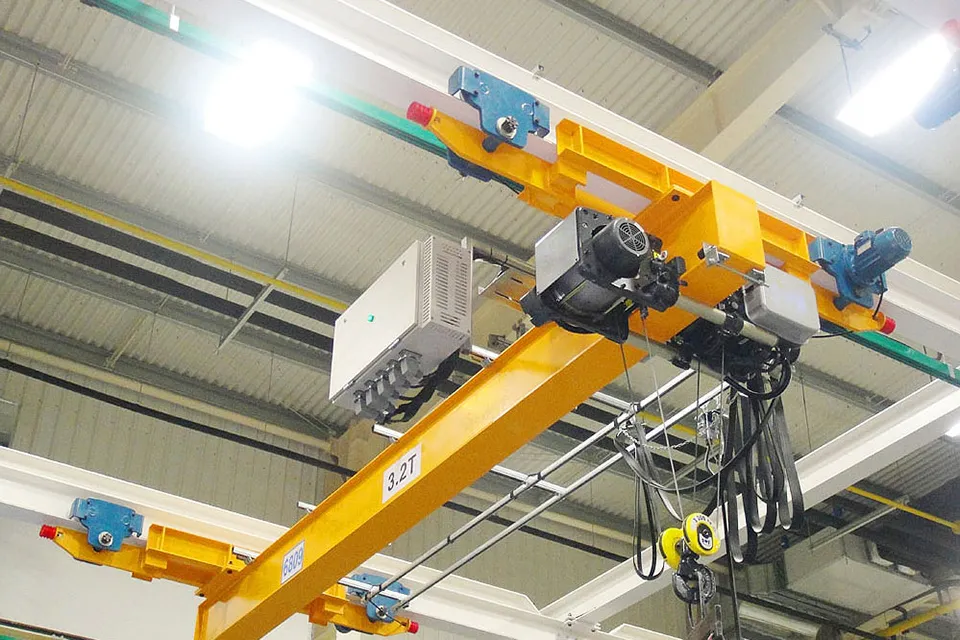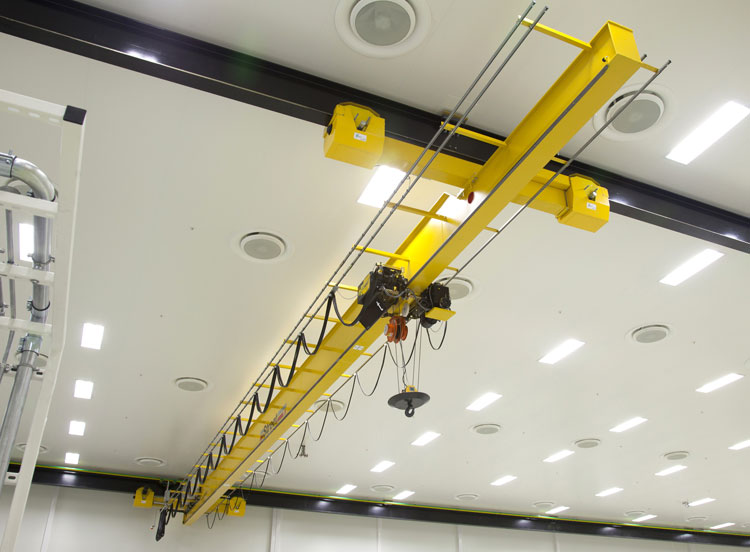 Extra hoist brake safety.
Additional protection against overloading.
No external hoist gears.
Double band rope guide.
Hoist gear inspection facility.
Unique fail-safe hoist drum.
Variable speed travel and traverse.
No external trolley gears.
Sturdy trolley side rollers.
Trolley reaction roller obviates the need for counter weight.
The track crane is hanging on the top of the workshop. Without the need of pillar, so the space can be used fully.
Improve the plant space utilization and save the workshop cost.
Light structure, which is easy to install and maintain.
Low power and low energy consumption.
Light weight can reduce cost and easily to operate.
According to the different production needs, the module design can be added or reduced.
Underslung EOT Cranes have modular design, light structure, low cost, sufficient space and convenient operation. It is widely used in machining industry, workshop, warehouse, building materials, logistics, engineering, metallurgy, power industry, chemical industry, steel storage, open storage areas, cargo yard ect.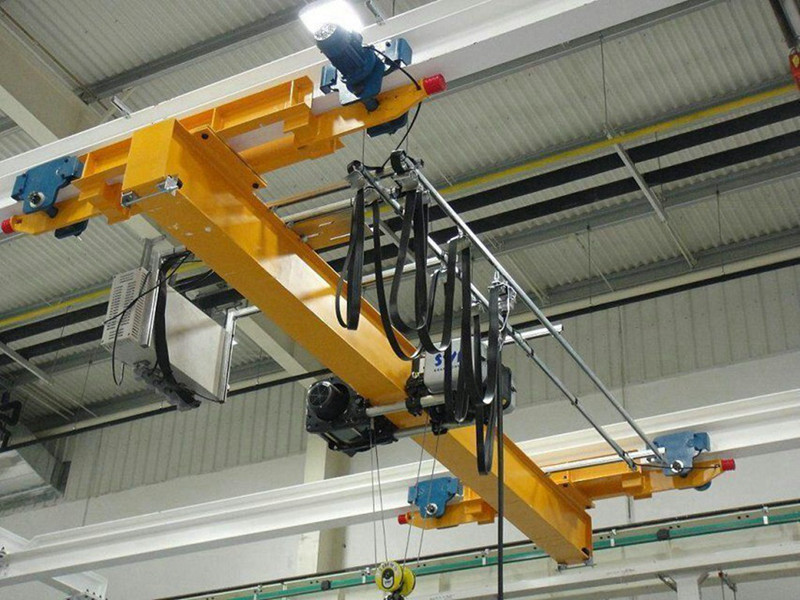 3-Tech Cranes & Lifts is a emergent and rising company in the field of Cranes and Lifts. We are focused in Design and Engineering, serving a broad range of customers, including manufacturing and process industries, plastic industries etc.