Annual Maintenance Contract (AMC)
Maintenance Keeps Things Reliable
Crane AMC for Best Lifelong Productivity
All equipment wears out eventually, but if it's well-maintained, it lasts much longer. Preventive maintenance looks ahead to keep your equipment operating and stop breakdowns before they occur.
Every maintenance check starts with an inspection, so that our technical experts know the full condition of your cranes and other lifting equipment. A maintenance report includes recommendations for service and repairs. It includes routine maintenance, such as lubrication and setting adjustments, to help reduce component wear and improve safety.  
An active preventive maintenance program is fully customized within factory specifications for your particular equipment, applications and duty cycle. We offer preventive and predictive programs for all types of EOT Cranes, Hoists & Goods Lifts including a full range of spare parts, under a full maintenance agreement. Your equipment will last much longer, giving you a lower total cost of ownership.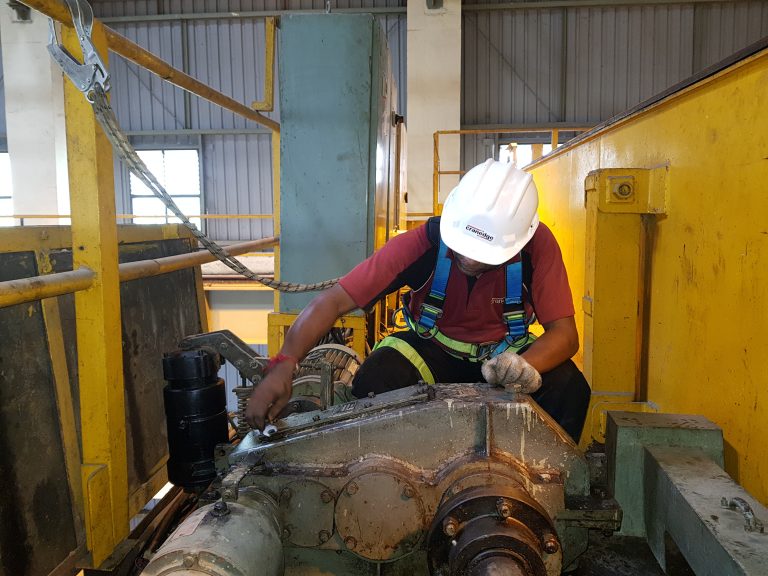 3tech  AMC covers all types of cranes from Single girder EOT Cranes, Gantry cranes, Jib cranes, Hoist & Goods Lifts. Also, we have an experienced team of specialists possessing in-depth knowledge to help you find the right solutions.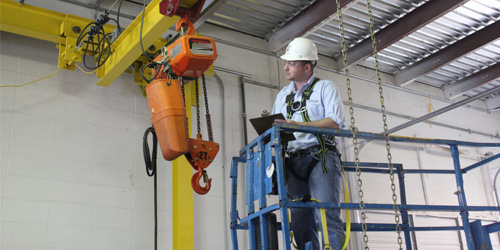 Our AMC for crane covers all components of your cranes to ensure their integrity and ability to perform at all levels of use. Moreover, covering your cranes under a AMC for EOT crane gives you timely inputs on the health of worn-out parts, so that you can be well prepared for replacements, rather than being caught off guard and suffer production downtime.
Planning your spares inventory also becomes much more convenient, saving your time and money. You can define your own performance parameters which will be analyzed by our team to give a detailed crane performance report. This will ensure the identification and elimination of problems at an early stage. Our crane AMC is an assurance of maximum possible uptime and it ensures high levels of productivity.
3-Tech Cranes & Lifts is a emergent and rising company in the field of Cranes and Lifts. We are focused in Design and Engineering, serving a broad range of customers, including manufacturing and process industries, plastic industries etc.