Highly efficient overhead cranes designed and constructed to suite your specific requirements.
If you need to transport heavy loads more than 50t across large areas or have high work duty, then double girder traveling cranes are your first choice. Due to various main girder connection options, the double girder overhead crane integrate well into different building structures, whether new or existing.
They can be utilized at any capacity where extremely high hook lift is required because the hook can be pulled up between the girders.
Double girder overhead cranes can be fitted with maintenance platforms under motors, on the rigging or over the full span of the roller beam. It can be offered for a very large range of spans, heights of lift as well as customized speeds depending on your application. They can also be provided with multiple hoisting trolleys running on the same bridge or auxiliary hoisting mechanisms on the main trolley.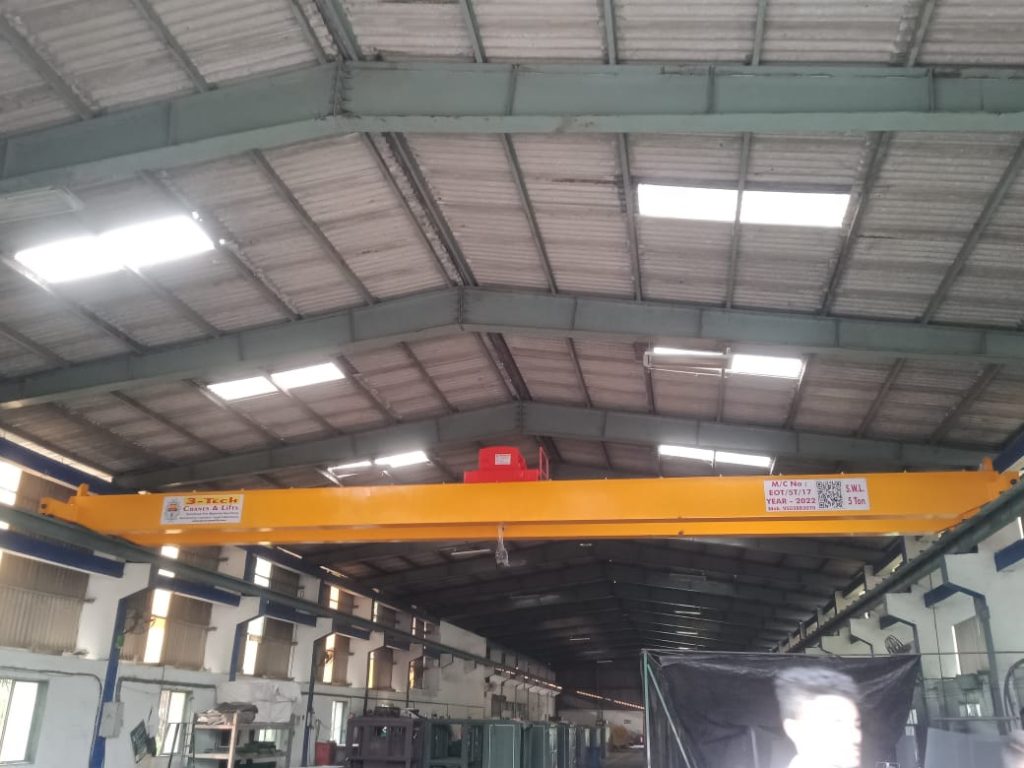 In general, double girder cranes are used for heavy-duty applications, which means components are more complex, driving the cost of this type of crane higher.  There are other design considerations with double girder cranes such as building support structure, more material, and additional support columns that can also increase costs.  Costs and applications considered, double girder cranes are ideal for heavy loads and frequent operations.   These cranes are especially common in steel production facilities and shipping ports, but we have installed them in many different industries, indoors and outdoors.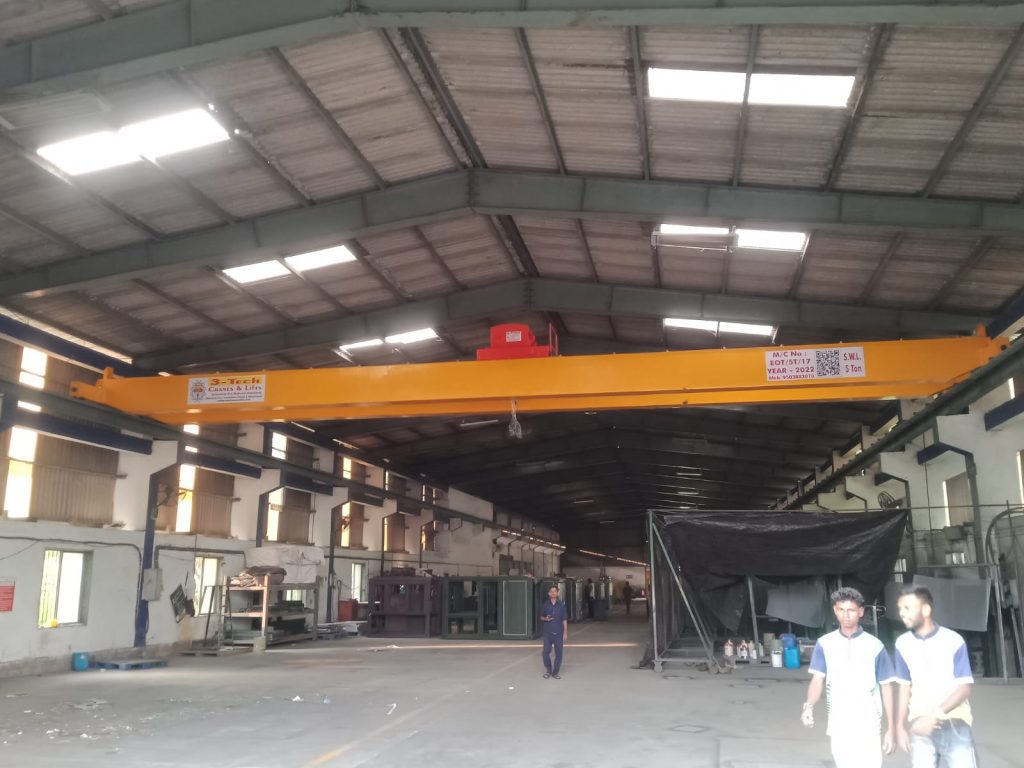 High long and cross-travel speeds thanks to high-performance double-girder design
Light dead weight reduces investment layout
Crane girders can be adapted to building structure requirements
Minimum approach dimensions thanks to compact traveling hoist design
Crane control to meet application requirements: Remote control, control pendant or cabin control
Maintenance platform and accessible crab facilitate maintenance of building interior fittings (optional)
End carriages of torsion rigid, welded box-section design
Soft starting helps to avoid load sway
Limit switches protect the hoist and load from damage
Anti-collision protection and crane distance controls ensure the safe operation of several cranes on one runway
Greater maximum span and capacity
Extra hook height 
Ideal for lifting heavy equipment and frequent heavy loads
Special features such as walkways, operator cabs, and lights can be added and supported 
Double girder cranes are easy in maintenance
According to the different production needs, the module design can be added or reduced.
Suitable for machining workshop, metallurgy industry workshop, warehouse, stockyard, power station, light and textile industry workshop, food industry workshop.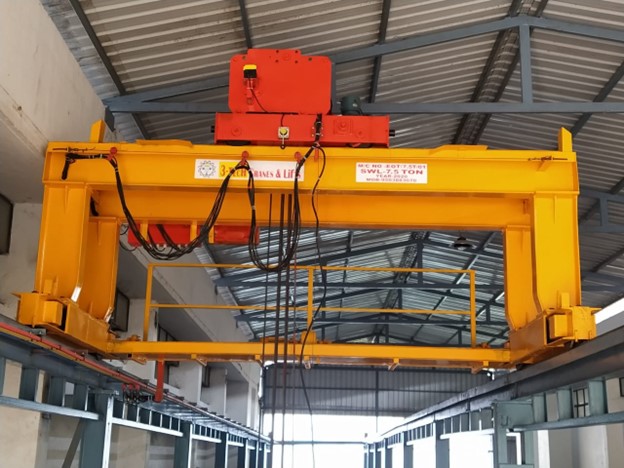 3-Tech Cranes & Lifts is a emergent and rising company in the field of Cranes and Lifts. We are focused in Design and Engineering, serving a broad range of customers, including manufacturing and process industries, plastic industries etc.