Highly efficient overhead cranes designed and constructed to suit your specific requirements.
Gantry Crane are also known as Goliath crane. Include single/double girder gantry crane operate on floor mounted rails.
The terms gantry crane and overhead crane (or bridge crane) are often used interchangeably, as both types of crane straddle their workload. The usual distinction drawn between the two is that with gantry cranes, the entire structure (including gantry) is usually wheeled (often on rails). By contrast, the supporting structure of an overhead crane is fixed in location, often in the form of the walls or ceiling of a building, to which is attached a movable hoist running overhead along a rail or beam (which may itself move).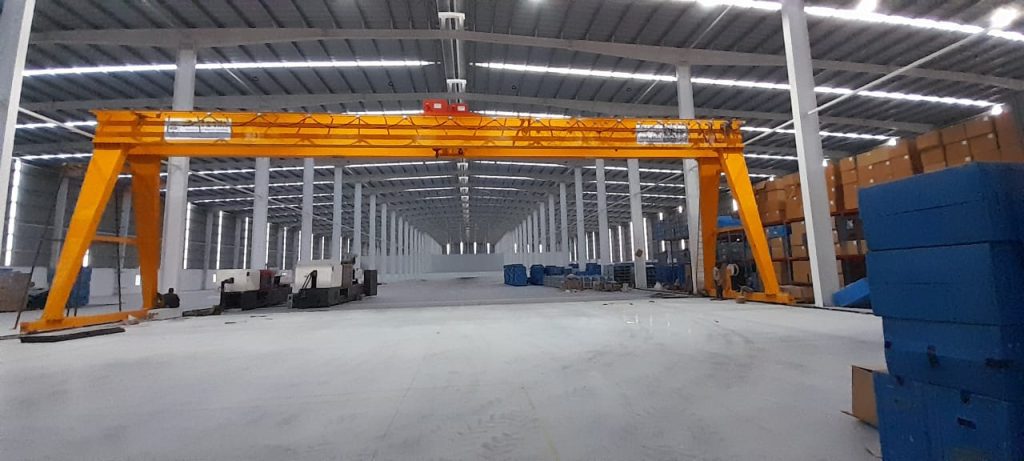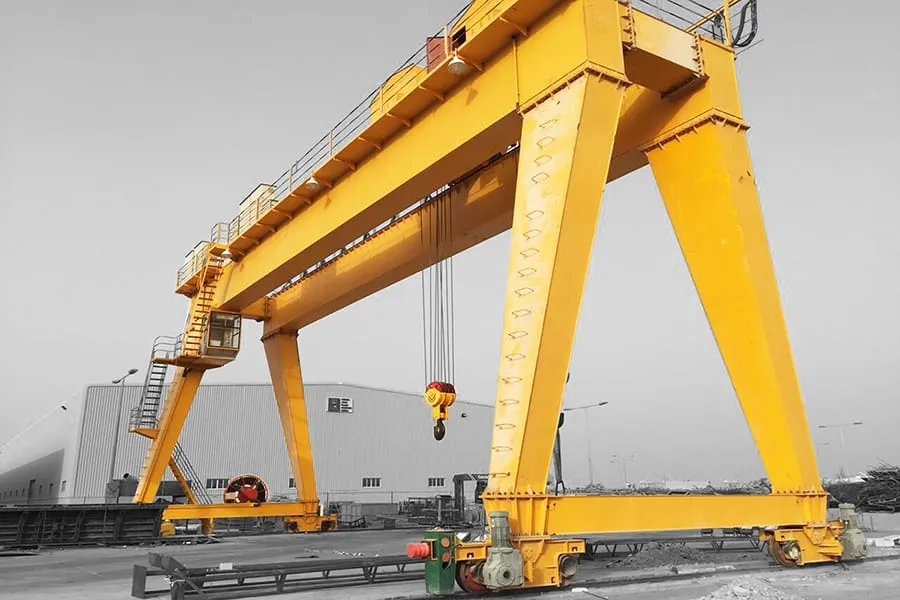 Gantry cranes are more quickly and easily for installed and disassembled, it is ideal choice for use in a rented factory or in multiple work place
Equipped with all the necessary safety device
High reliability component
High work duty, can bearing heavy capacity and long time work
Needn't any column, runway beam, just travel on the ground
Suit for both of outdoor and indoor
Ease of assembly and dismantling have been kept, since these cranes might be required to be shifted from one place to another
Low-vibration, noise level less than 85 Db. hardened and ground gears and pinions, first stage pinions are profile ground.
Excellent safety and ergonomic alternatives
Improve productivity
Cost effective alternative to standard Overhead Crane and runway
High availability thanks to a low maintenance requirement
Ease of maintenance – each part is made of modular construction designed keeping ease of maintenance
Optimized design – save energy in every single run
Gantry crane is mainly used in Steel, Forest Products, Intermodal, Biomass/Pellet, Concrete and many other industries.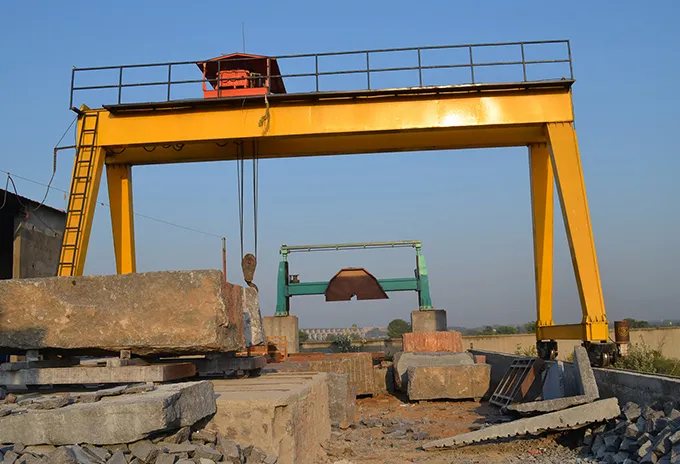 3-Tech Cranes & Lifts is a emergent and rising company in the field of Cranes and Lifts. We are focused in Design and Engineering, serving a broad range of customers, including manufacturing and process industries, plastic industries etc.